Bottle shop
Bring your own bottle (BYOB) is common overseas.
We have a system in which customers select a drink from the bottle shop prior to dinner, that is the best marriage with the dishes. Although there is a corkage fee, you can enjoy a bottle at a reasonable cost when splitting it with your friends and companions.
Features
A Varied Line-up of Alcoholic Beverages
Select from the various kinds of drinks offered by GRN Co., Ltd., the bottle shop's operating company: wine carefully selected by sommeliers, whisky selected by blenders and sake carefully selected by sake specialists.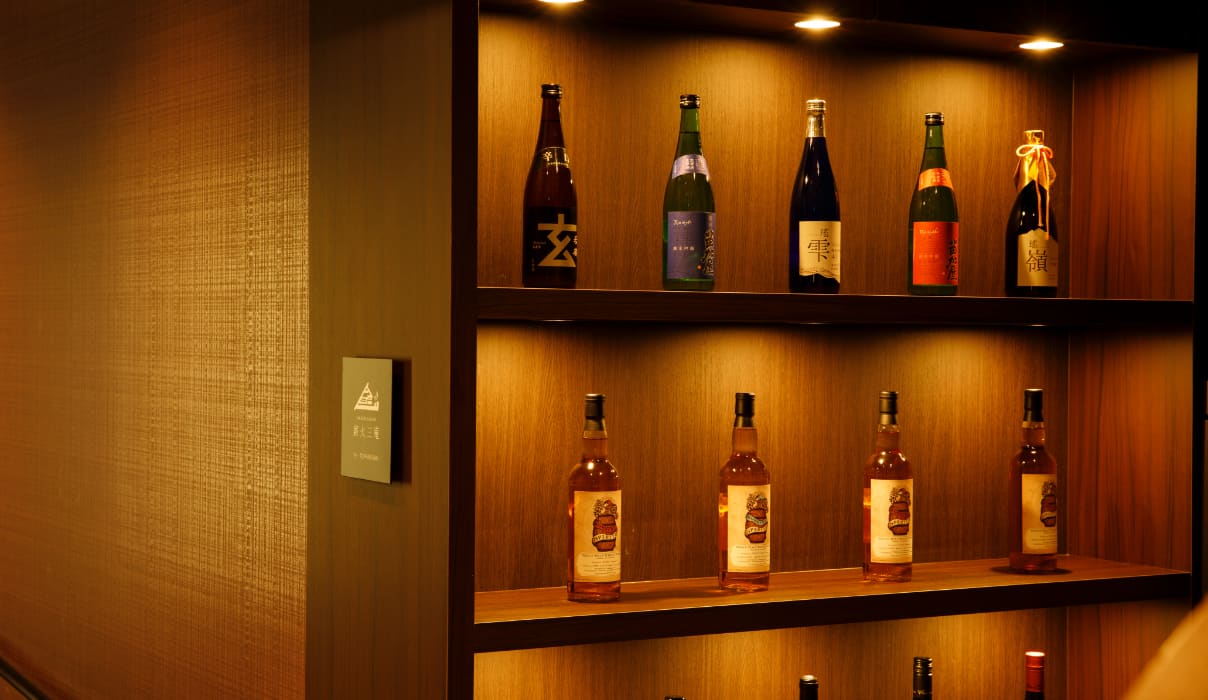 Limited Edition Bottles
We sell limited edition whisky that can be obtained only from Saburomaru Distillery, the only whisky distillery in the Hokuriku region.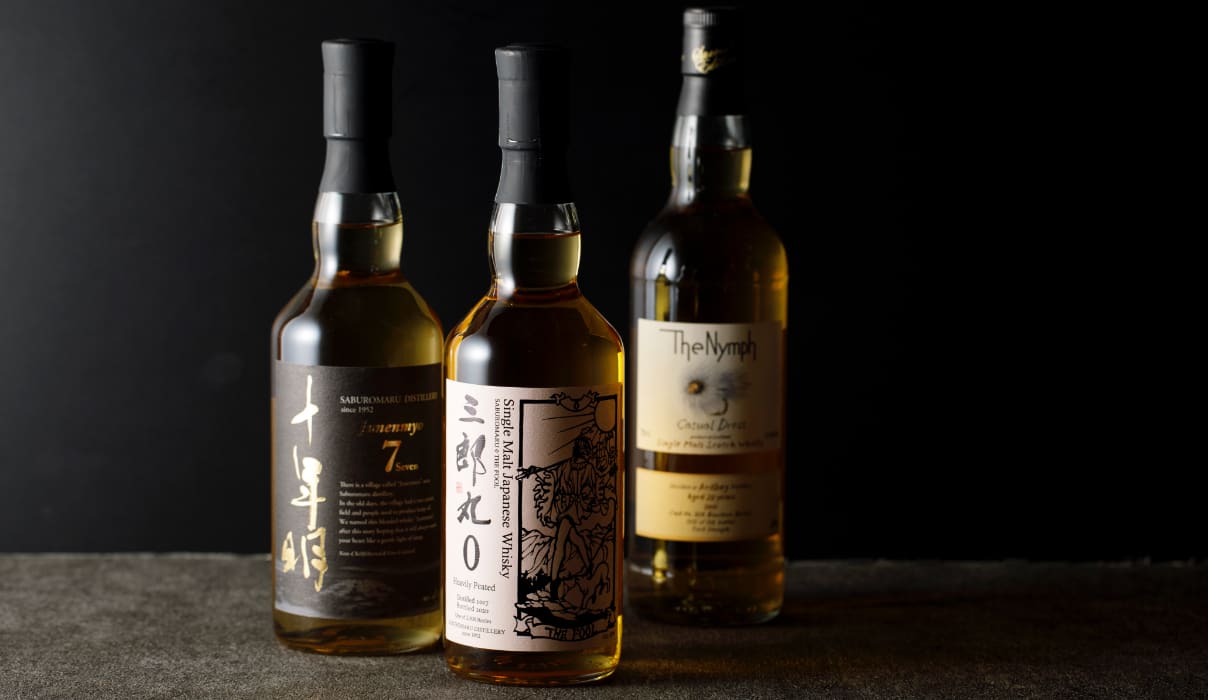 T&T TOYAMA
Their single cask scotch whisky that was released in the past and sold out on the first day. Their world-first whisky warehouse business focusing on Japanese whisky has been attracting whisky fans, breathing new life into the Hokuriku region.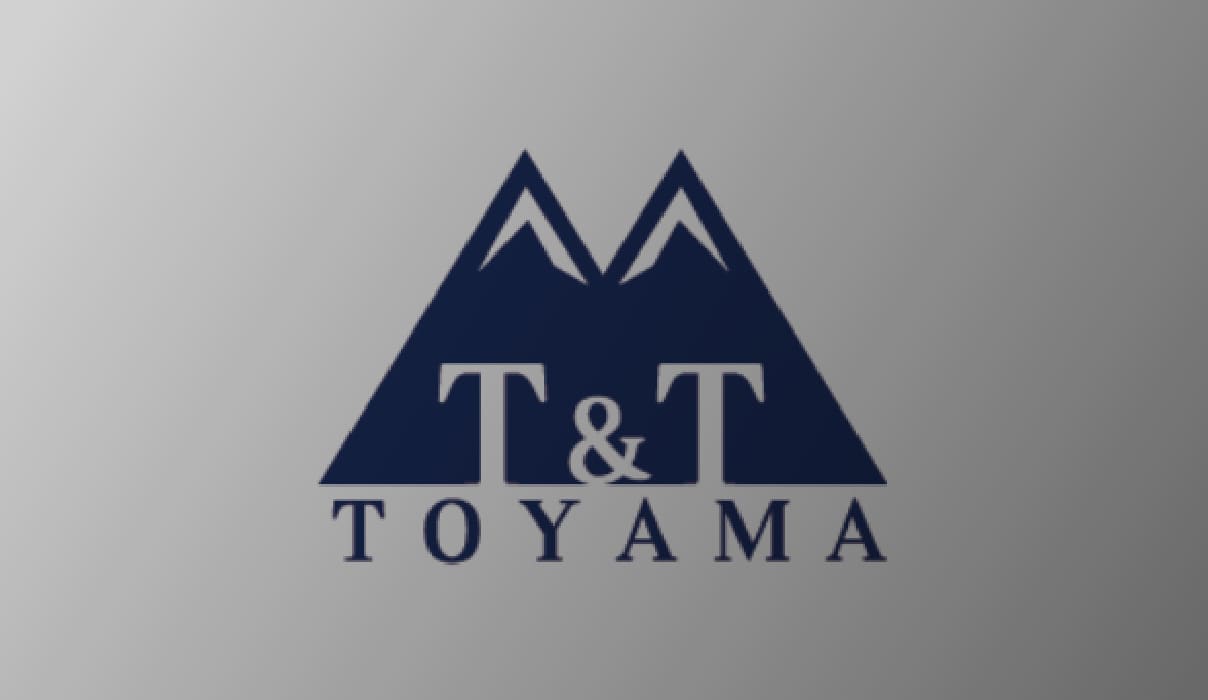 Saburomaru Distillery
Saburomaru distillery produces whisky using heavily peated malt according to the traditional production method. Mongolian oak grown in Toyama Prefecture is used for some of the whisky barrels, promoting the creation of a regional recycling society.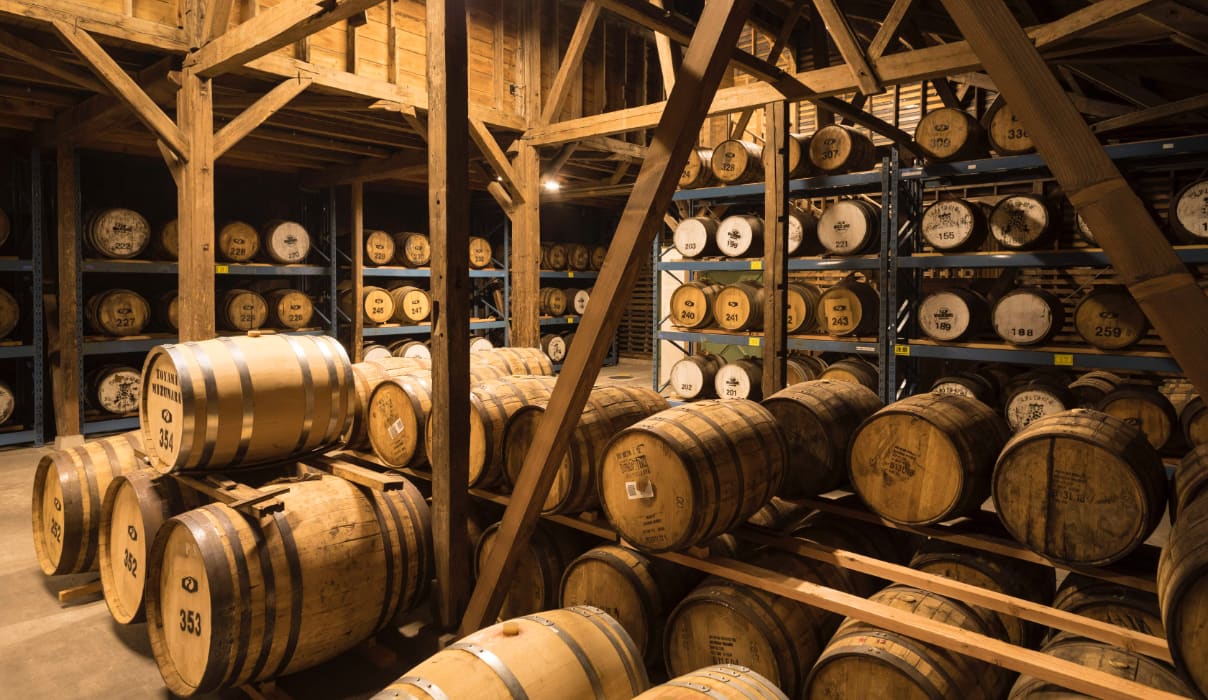 Tel.

Open

11:30 am - 9:30 pm

Closed

Sundays and Mondays

Payment

Credit card
(VISA、Master、JCB、AMEX、Diners、銀聯)